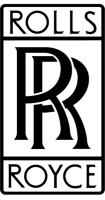 Rolls Royce Power Systems is part of the companies Marine and Industrial Power division that manufactures and distributes large reciprocating engines, propulsion, and energy systems. Rolls Royce offers power equipment under the MTU and Bergen brands. This includes MTU brand high-speed engines and propulsion systems for ships, for heavy land, rail and defence vehicles and for the Oil & Gas industries, Bergen Engines medium-speed engines for marine and power generation applications.
ROLLS ROYCE GENERATOR SETS
Through their MTU Onsite Energy division, Rolls Royce offers land or sea diesel and gas generator sets for baseload, peakload, emergency and cogeneration plants.
Industrial Diesel Generator Sets
Rolls Royce Bergen C25: 33

Rolls Royce Bergen B32: 40

Gas & Marine Generator Sets
Rolls Royce AG9140 Marine
Rolls Royce RR4500 Marine

Rolls Royce Bergen B35: 40
Rolls Royce Bergen C26: 33

ROLLS ROYCE ENGINES
IMP offers Rolls Royce Bergen diesel and gas engines for land and sea as well as marine gas turbines.
Industrial Diesel Engines
Rolls Royce Bergen C25

Rolls Royce Bergen C25: 33

Gas Engines
Rolls Royce Bergen C26: 33

Rolls Royce Bergen B35: 40

Marine Gas Turbines
Rolls Royce MT7 Marine

Rolls Royce MT30 Marine