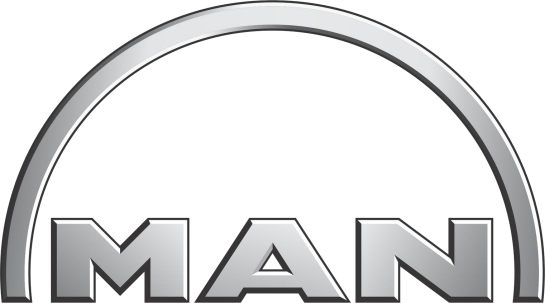 MAN Diesel and Turbo manufacture engines, generator sets, and power plants utilizing dual-fuel technology. A global supplier of land-based and floating power plants, MAN offers products for individual industrial applications for use in IPPs, and to the utility market directly.
Capable of operating as a full-service EPC (Engineering, Procurement, and Construction) contractor, the company offers products ranging from individual generator sets to full-scale power plants. The accessible scope of supply includes design, plant layout, engineering, delivery of components and all ancillary activities related to the project's completion.
ENGINES
MAN produces Gas, Dual-Fuel, Liquid-Fuel engines. They also manufacture High-Speed gas engines for cogeneration plants and Gas Turbines for power generation and mechanical drive. The engines developed by MAN are engineered to provide long average running times, with high power, reliable operation and long service life.
Diesel Industrial Engines
MAN D2866
MAN D2876

MAN 2676
MAN 2848

MAN 2840
MAN 2842

MAN 2862

Natural Gas Industrial Engines
MAN E3268

MAN E3262

MAN 2842

Marine Engines
MAN R6-730
MAN R6-800
MAN V8-900
MAN V8-1000

MAN V8-1200
MAN V12-1360
MAN V12-1400
MAN V12-1550

MAN V12-1650
MAN V12-1800
MAN D2866
MAN D2876

MAN D2868
MAN D2842
MAN D2862