Industrial Motor Power Corporation is one of the world's largest independent suppliers of power generation solutions. The company offers individual power products, as well as full turnkey services for the development, implementation and management of power projects.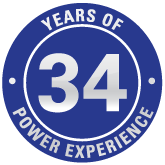 Corporate Summary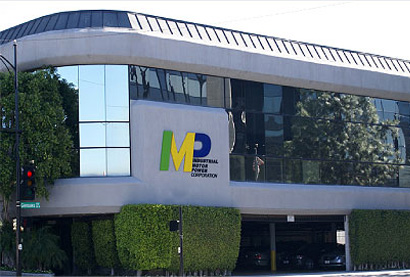 IMP Corporate Headquarters
IMP is a global buyer and supplier of engines, generator sets, power plants, and power equipment accessories. The company locates, identifies, and assesses the current market value of new-surplus and secondary market power generation equipment available. The equipment is catalogued in IMPetus, IMP's proprietary database that provides a direct source to products with real-time market intelligence.

The company manages its global operations, divisions, and multiple partnerships, from its headquarters in Los Angeles, California. The company offers both individual pieces of equipment and comprehensive power solutions. IMP's project services include engineering, design, project management, logistics, and vertical market intelligence.
Divisions
Strategic operations are segmented by division. These divisions have been developed to provide customers with resources and capabilities that specifically address their individual requirements.


Partnerships
IMP has engaged in partnerships with entities across the globe to provide clients with turnkey solutions. Working directly with these associates, IMP is able to provide direct access to ancillary products and services, packaging options, engineering solutions, industry specific consulting, and a wide range of accessory options.
Why Choose Us?
The daily interaction in the power generation market as both an equipment buyer and supplier informs IMP about the specific state of the market. This attentiveness grants IMP real-time access to equipment and solutions, and their availability and condition, across a wide-range of applications, options, and industries. The captured data is shared through IMP's proprietary software program, IMPetus.
Learn More
Industries Served
IMP services every industry that possesses a need for power generation. Its principal markets include the Backup Power, Marine, Mining, Oil & Gas, and Utility industries.
These sectors are consistently monitored and catalogued by IMP as they are the primary drivers of the power generation industry. They determine the equipment that is deployed today, as well as have a direct say in the development of technological innovations that will drive future products.
Learn More
Manufacturers Offered
IMP, and its divisions, supply power generation equipment and accessories from a variety of manufacturers to meet the needs of numerous vertical markets.
Click on one of the logos below to learn more about the manufacturer.

IMP is constantly adding new manufacturers to its inventory, as well as leveraging its industry relationships to gain access to products beyond the scope currently offered.