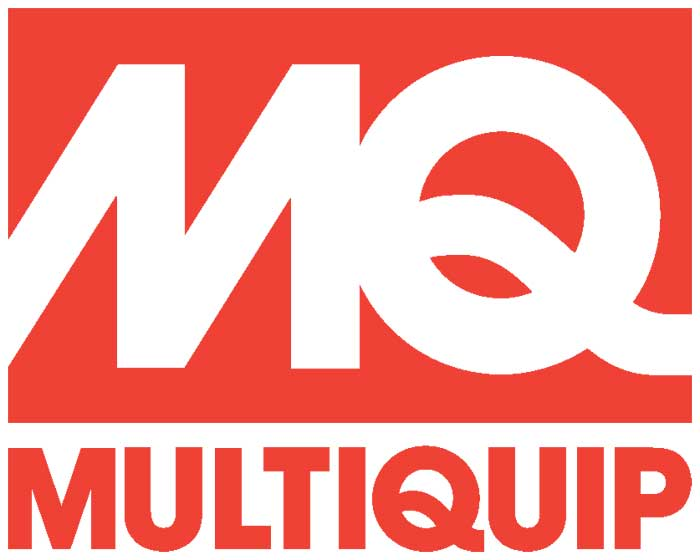 Multiquip manufactures industrial products for a variety of global markets. They supply the aerospace, construction, entertainment, government, non-commercial, oil and gas exploration, and telecommunications markets with construction equipment, power generation products and lighting solutions. The company offers power products through MQ Power in more than 70 countries worldwide, supplying diesel, gasoline, and natural gas generator sets with outputs of up to 2 MW.
The company brands its Multiquip products under the Essick, Mayco, MQ Power, Sanders and Whiteman brands. The generator sets and lighting solutions offered by MQ Power are available as both fixed and mobile options. This allows the company to offer products that serve as both permanent and rental solutions. The power solutions offered by IMP include the MP Power WhisperWatt Super-Silent Generators (25kVA - 800kVA), MQ Power Studio Generators (250 Amps - 2400 Amps), and the MQ Power Containerized Generators (500kW - 2000kW) line of products.
MULTIQUIP GENERATOR SETS
Multiquip offers ultra-quiet diesel, gasoline and natural gas power generator sets in varying kilowatt outputs of up to 2,000 kW for the construction, entertainment, emergency backup and military applications.
Multiquip Diesel Industrial Generator Sets
Multiquip CG500C2
Multiquip CG1000C2
Multiquip CG1500C2

Multiquip DCA400SSI4i
Multiquip DCA600SSV
Multiquip EGC550V-47543

Multiquip CHASSIS23-43645
Multiquip EGC1500C-55545
Multiquip DCA800SSK