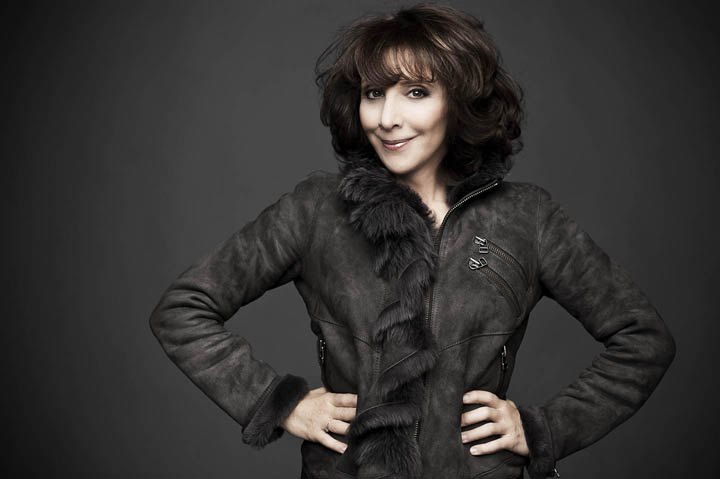 IMP is proud to support the AIWA fundraiser
BROADWAY IN LA…
Starring Andrea Martin in her one-woman show
El Portal Theater in North Hollywood, California
Saturday, May 23rd of 2017 | 7pm Reception | 8:30p Showtime
Presented by AIWA-LA
Benefiting the Women's Support Center in Armenia
Tickets can be purchased online at
www.ItsMySeat.com/Andrea
Industrial Motor Power Corporation is a proud supporter of the Los Angeles Affiliate of the Armenian International Women's Association (AIWA-LA). AIWA-LA's focus is to voice and build social, economic, and personal developments of Armenian women. On Saturday, May 27, 2017, AIWA-LA will be honoring its twenty-five plus years of achievement in serving Armenian women worldwide.
AIWA-LA will be presenting Broadway in LA: "An Evening with Andrea Martin hosted by Seth Rudetsky." Tony and Emmy award winning actress Andrea Martin will be teaming with Seth Rudetsky, musician, actor, writer and host of "Seth's Big Fat Broadway," and "Seth Speaks" on Sirius/XM Satllite Radio's on Broadway for a one-night comedy show at the El Portal Theater, located on 5269 Lankershim Boulevard, North Hollywood at 7:00pm.
During this one-time only performance, Rudetsky will be acting as Martin's Musical Director and MC. He will be interviewing her on stage while Martin will sing, do comedy bits, and interact with the audience. Silva Katchiguian, President of AIWA-LA said, "We are truly honored that Andrea Martin has generously offered to take time from her busy schedule to perform her one woman show for the benefit of AIWA…"
Martin is long time supporter of AIWA and is known for her efforts with the Children of Armenia Fund (COAF)–be sure to read her collection of Autobiographical Essays, "Andrea Martin's Lady Parts."
This fundraiser will aid the Women's Support Center in Armenia, a center for abused women and children, the Women's Entrepreneurship Program at the University of Armenia, the Women's Health Center, and the various missions and programs AIWA stands behind.